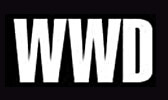 Anthropologie, New Orleans Style
by Jessica Iredale
New Orleans has music, food and football, and now Anthropologie is making a push for the retail-revival portion of the city's comeback with a 9,000-square-foot store opening today. It's the Philadelphia-based company's 146th store, scouting for which began three years ago, according to Wendy B. McDevitt, Anthropologie's co-president and chief operating officer.
"We have a customer there that's dying to have us, but we wanted to make sure we had the right location," she said. The store joins Ann Taylor, Banana Republic, Coach and Saks Fifth Avenue, among other restaurants, salons and stores at The Shops at Canal Place, a complex that borders the French Quarter.
Known for its site-specific designs, Anthropologie outfitted the new storefront with a raised porch and exaggerated shutters inspired by traditional New Orleans architecture. Inside, the floors are laid with reclaimed white oak, the 13 dressing rooms are framed with reclaimed barn wood and a wood-tread staircase suspended by steel cables connects the bi-level space designed by James Smith, Anthropologie's head of store design. There's also "a huge artistic dimension," said McDevitt. "We were reinvigorated by the richness of the artistic community in New Orleans." So Rebecca Rebouché was commissioned for the sprawling mural depicting local culture, and several local designers have been enlisted for exclusive merchandise, including jewelry by Nancy Rhett, one-of-a-kind T-shirts, necklaces and belts by Helene Florence and pillows by Jill Dupré.
McDevitt also noted "the timing of this store opening, while not purposeful, happens to fall on the anniversary of Katrina." Thus, on Aug. 27 Anthropologie is hosting a benefit for For the Bayou, a fund-raising organization that supports communities effected by the BP oil spill, featuring a performance by the Thelonious Monk Ensemble, which will start a weekend of special events and activities to celebrate the store opening.